Welcome to Pleasant Valley Veterinary Services
Call us at 908-689-0773
Welcome to Pleasant Valley Veterinary Services! Our mission is to provide quality, care, compassion and education to our patients and their owners by combining University level veterinary techniques and diagnostics in a warm country setting.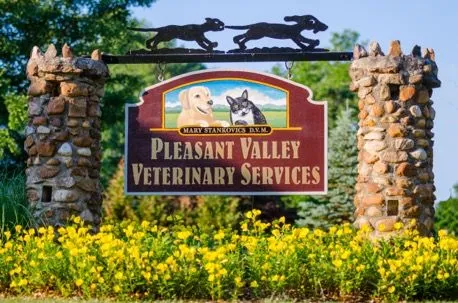 Dr. Mary and her dedicated staff share the life-long commitment you have with your pets. Whether your desire is to have a wonderful family pet to share your home with or maintain a high level performance dog at peak performance throughout his/her demanding performance career, we will help you to achieve your goals through our extensive network of care and support services.
We are located in the scenic countryside of Northwestern New Jersey, conveniently located between Interstates 78 and 80. Our clients range from NYC (a one hour drive) to outlying areas of PA and NY state.
At Pleasant Valley Veterinary Services, we treat your pets like the valued family members they are.
Mary Stankovics DVM
Washington Veterinarian | Pleasant Valley Veterinary Services | 908-689-0773
32 Pleasant Valley Road
Washington, NJ 07882