Pleasant Valley Veterinary Services offers our patient form(s) online so you can complete it in the convenience of your own home or office..
---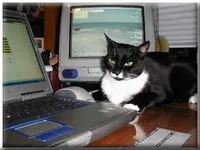 Registration Form
For new clients or clients with new information or pets, please take a moment to fill out the registration form. This form provides us with the necessary information we need to set up your pet's file. Please include as much information as possible. If you are transferring from another veterinary practice please ask the veterinary facility to give you or fax (908-689-7551) us a copy of your pet's records. Alternately, they may also email the medical history to [email protected]. All forms and medical history for your pet's appointment(s) need to be received by our office no later than 24 hours prior to your appointment.
Click Here
---
Financial Policy Form
Please read and sign our Financial Policy and return it to us along with the registration form above via fax or email prior to your appointment (908-689-7551).
---
Fresh Chilled Semen Shipments: Click here to view and fill out our Fresh Chilled Semen Shipment form!