At Pleasant Valley Veterinary Services, we utilize a combination of injectable and oral preparations to treat various types of cancers. This treatment is referred to as chemotherapy.
A diagnosis of cancer from the veterinarian is devastating to hear for any pet owner. Many people have pre-conceived notions of their pets losing their quality of life during the chemotherapy process, however, although these drugs are typically the same ones used to treat cancer in humans, the doses have been tailored to meet the needs of dogs and cats to reduce the side effects commonly seen in people.
Dr. Mary networks with renowned oncologists to develop individualized treatment protocols that will maximize remission potential. In some cases where a full course of chemo is not possible, there is the option of palliative treatments to give the pet the best quality of life.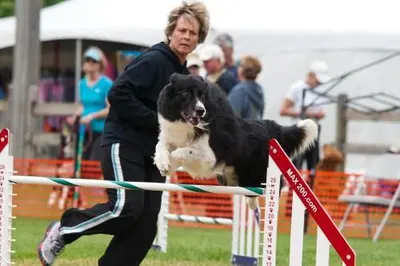 What makes chemotherapy treatment at Pleasant Valley Veterinary Services different? We realize that one of the most difficult aspects of treatment can be the stress for the owner of having to leave their pet at the clinic for treatment sessions. Dr. Mary also realizes that part of the potential for a favorable outcome in these patients is to minimize their stress levels and keep them as comfortable as possible. For these reasons, we have developed a unique protocol which allows the owner to be present during their pet's treatments. If necessary, we will place an IV catheter prior to the treatment and then the owner is allowed to be with their pet during the treatment process. At times, when certain drugs require a treatment that requires administration over an extended period of time, owners will sit with their pet and read a book by their cage so that the pet feels more comfortable with their owner close to them.
How do you know if the dog is "too old" to undergo chemotherapy treatments? Age is a number that might not be representational of a pet's potential for treatment. We have a client with a 12 year old Border Collie diagnosed with chronic lymphocytic leukemia and hemangiosarcoma. This dog was in very good condition as an accomplished agility competitor for many years. "Chaos" was otherwise in good health at the time of diagnosis, so after consulting with a veterinary oncologist, Dr. Mary initiated treatment. "Chaos's" owner brought him to the clinic and stayed with him throughout every treatment, then took him home where they could resume their normal routine. He even continued his agility career during the first few months of his treatment until his owner decided to retire him. "Chaos" did very well and his disease was kept in remission under for well over a year.