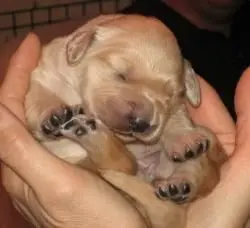 We provide a variety of reproductive services to help breeders achieve their goals for their breeding programs. Dr Mary is a member of the Society for Theriogenology (SFT) which is an organization dedicated to furthering the science of animal reproduction. She attends the yearly conferences to keep abreast of the newest advancements in this ever changing field of interest.


Reproductive services include:

Ovulation timing (including vaginal cytology, vaginoscopy, progesterone and LH testing)
Artificial insemination -including vaginal AI, TCI (transcervical insemination) and surgical insemination.
Fresh chilled semen collection/shipment
Estrus induction
Brucella testing
Infertility workups (male and female)
Medical treatment of Pyometra
Caesarian sections
Pregnancy ultrasound/ultrasound monitoring of high risk pregnancy
WhelpWise referrals*
Dr. Mary partnered with Debbie Leach to open Straws to Paws, LLC which is one of the only semen freezing and storage facilities in New Jersey. Straws to Paws, LLC shares the building with Pleasant Valley Veterinary Services and together we offer full reproductive services.
See www.strawstopaws.com for more information on Semen Freezing/Storage/Shipping/Semen collection and comprehensive evaluation services.